UTSUÀ
Marubun Co. Ltd.
2017/2019
UTSUÀ is a new porcelain brand from Arita – Japan, presenting a collection of contemporary tableware for everyday use. UTSUÀ (utsuwa) derives from the Japanese word for 'vessel/container', yet the Japanese character (器) is also used to express human capacity in terms of qualities such as tolerance or modesty. This highly anticipated collection is hybrid in nature; merging ancient Japanese craftwork with the most cutting-edge industrial machinery available. All products are made using the finest local Amakusa clay which remains one of the purest available in Japan.

Arita is located in the far south of Japan on the island of Kyushu and this town has been producing porcelain for over 400 years. UTSUÀ has been initiated by Marubun Co., Ltd – a trading company from Arita with more than 100 years of history, with design and creative direction by Tijmen Smeulders.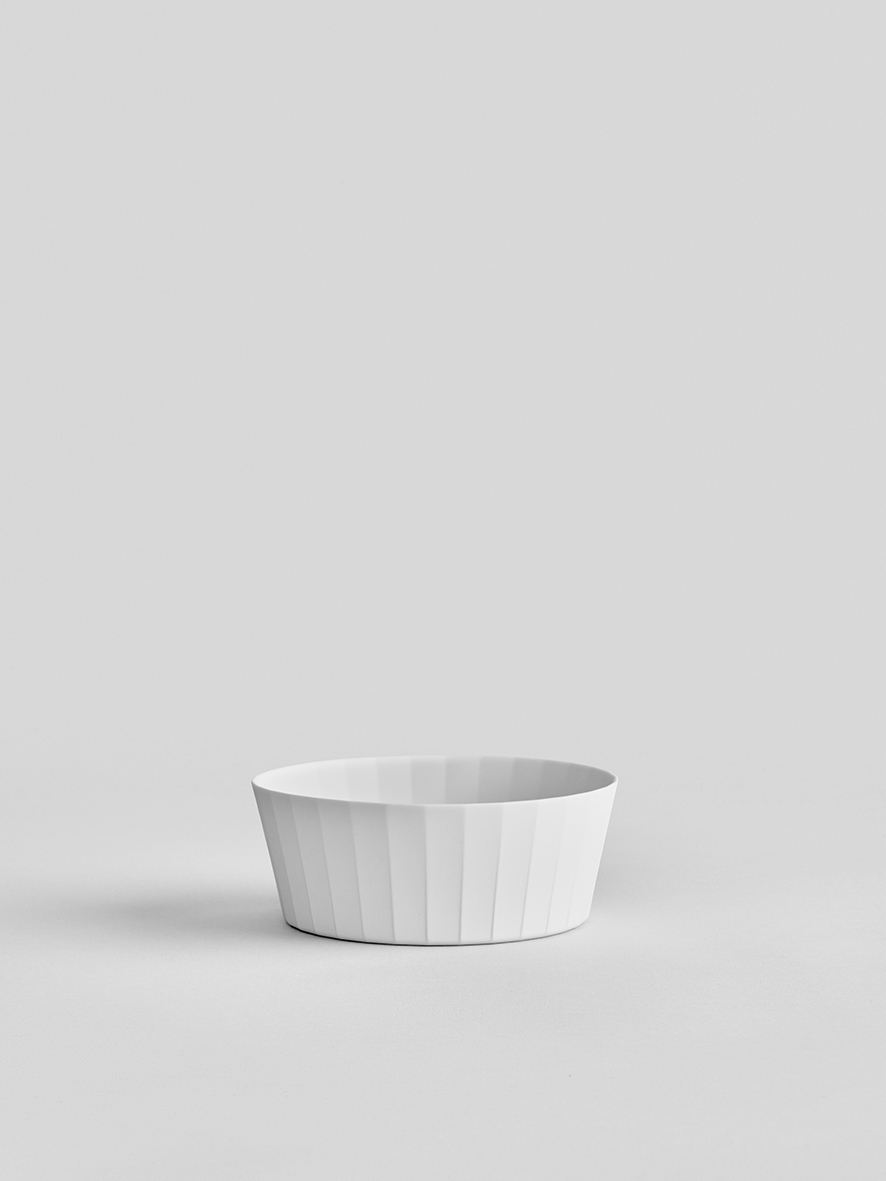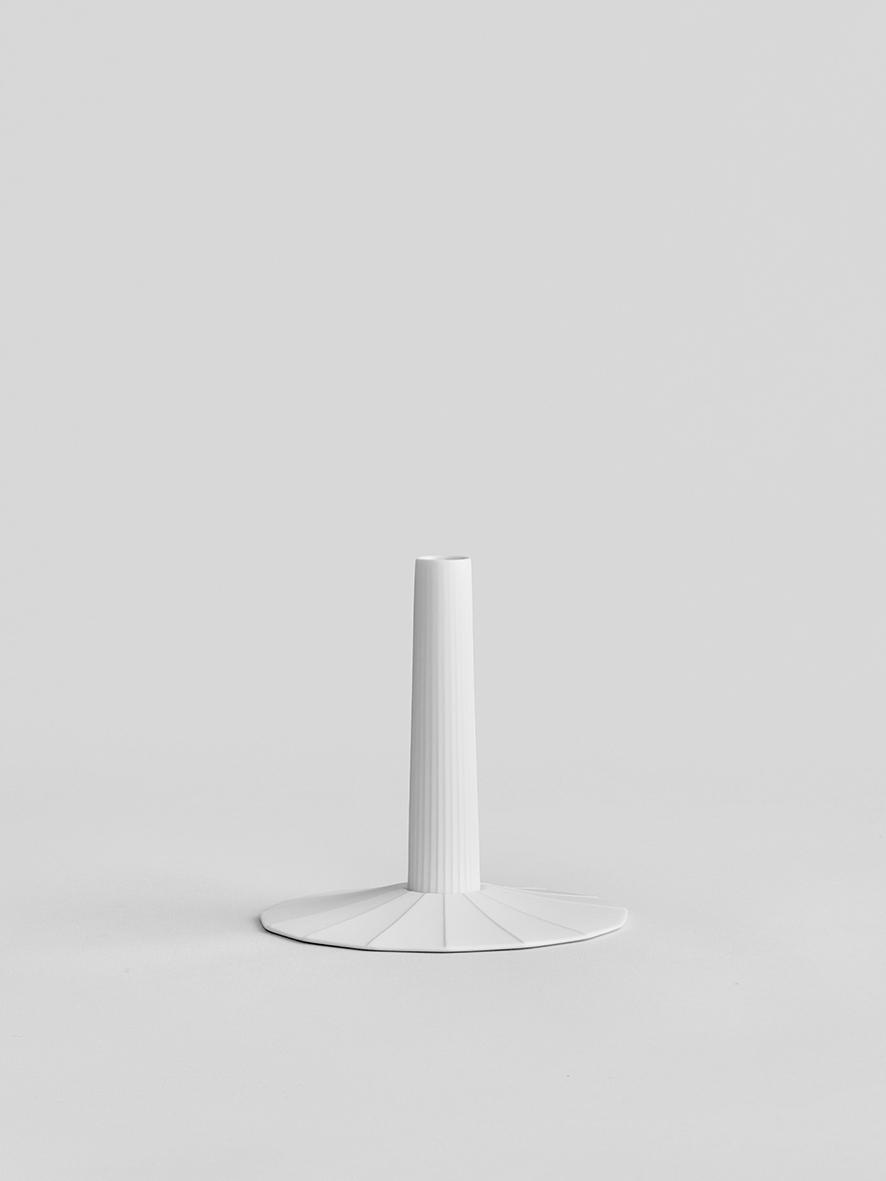 Commission: Marubun
Production: Kawazoe Seizan
Art direction & design: Tijmen Smeulders
Design direction: Yoriko Ishizawa
Graphic design: Sebastian Fehr
Text: Leon Povey
Photography: Pim Top

Available products:
Carafe / 140 x 110 x 160 mm
Cup Small / ø 65 x 55 mm
Cup Medium / ø 85 x 85 mm
Cup Wide / ø 95 x 55 mm
Cup Tall / ø 70 x 115 mm
Plate Small / ø 140 x 20 mm
Plate Medium / ø 200 x 20 mm
Plate Large / ø 260 x 20 mm
Bowl Small / ø 140 x 55 mm
Bowl Medium / ø 200 x 55 mm
Single Flower Vase / ø 140 x 140 mm

More information: www.utsua-artia.jp
Sales: contact@utsua-arita.jp
Press release by Galerie VIVID: Galerie VIVID is proud to present the first solo exhibition of the Rotterdam-based designer Tijmen Smeulders. After graduating from Eindhoven Design Academy in December 2013, Tijmen Smeulders set up his studio in 2014. Smeulders principal aims to offer new perspectives on products for everyday use; challenging our assumptions in terms of both materiality and functionality. His work method typically involves a concentrated period of research into the fundamental elements of any given product. This means rigorously questioning and experimenting with an array of features including colour, texture, shape, material, size and function. Eventually, it transpires there is always an inherent logic and reason for using these elements – its about how they relate to, and mutually enhance each other's presence. It is always crucial to understand the material characteristics and the corresponding production methodology in order to reach a meaningful application. Smeulders collaborations with craftsmen and industrial producers is always an integral part of the process. This ongoing dialogue is a quest to share knowledge and push the boundaries of design.
Jubako
Hataman Touen
2017
Production: Hataman Touen, Imari – Japan
Dimensions: ø 120 x 20/60/90 & ø 200 x 30/90/150 mm
Material: Porcelain, pigments, glaze
Made possible by: Creative Industries Fund, NL
Commission: Galerie VIVID
Production: Jan Reek Natuursteen
Dimensions: 1400 x 250 x 450 mm
Material: Nero Marquina Marble
Edition: Eight plus two A.P.

Dimensions: 190 x 45 x 220 mm
Material: Aluminium
Edition: Twelve plus two A.P.